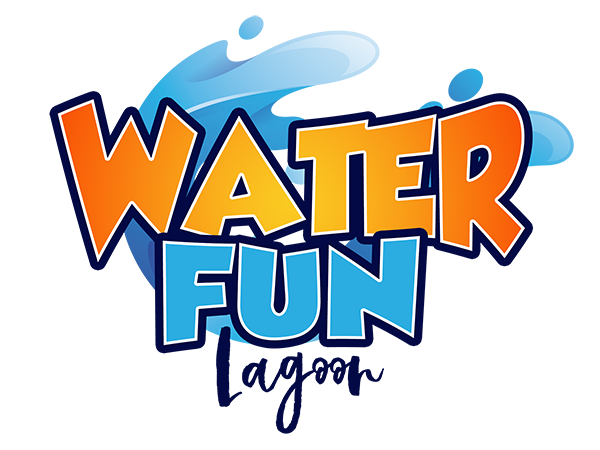 WATER FUN LAGOON
NEW IN 2021!
Kids of ALL ages will enjoy The Resort's brand new Water Fun Lagoon!
The MOST fun you can have on the water this summer!
Swim platform, kayaks, canoes, paddle boards, snorkeling, water toys, and SO much more!
Refreshments and shade are available nearby! Discover More
THE RESORT
Want to disconnect from phones, computers and the busy schedules that occupy your family?  You might not be able to put everything on hold, but you can live life at a slower pace for a few days when you're a guest of The Resort.  Your ultimate outdoor family vacation begins right here at our large but cozy lakeside retreat.  Nestled in the pristine Shawnee National Forest, The Resort is regarded as "one of Illinois best kept secrets".  The Resort provides a four-season, fun-filled, lakeside escape for your entire family with endless activities and entertainment that everyone will enjoy.
ULTIMATE GETAWAY
The Resort at Egyptian Hills is your passport to the ultimate outdoor family vacation.  We have a variety of activities to keep the entire family entertained including:  Waterskiing, wake boarding, tubing, sport fishing, pleasure boating, horseback riding, rock climbing, biking, kayaking, and so much more!
THE RESORT WEDDINGS
Imagine saying "I do" on a private wedding veranda beside a romantic lake and having your intimate reception immediately following!
When you see the breathtaking Lake of Egypt you will know why so many couples choose The Resort to begin their lives together. We offer indoor and outdoor event space and packages to suit all wedding events.  Discover More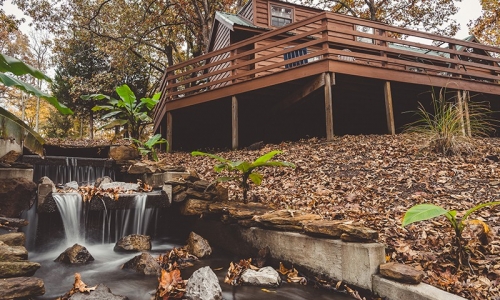 RENTALS & RESORT AMENITIES
Our beautiful cedar cabins and chalets feature full kitchens, living rooms,  bedrooms, baths, loft bedrooms and large surrounding decks.
The Resort grounds feature a marina and convenience store with docks, pontoon rentals, boat ramp, fuel dock, gourmet pizza and ice cream parlor, large covered outdoor pavilion, bonfire pit and much more. Discover More
WHAT OUR GUESTS SAY
"We've just been taken great care of by the people at The Resort at Egyptian Hills, we want to give them a shout out.  You guys are lucky to be living in such a pretty part of the country." – Dennis Murphy, Dateline NBC
THE ULTIMATE OUTDOOR
FAMILY VACATION
We could not have had a more perfect day!
I found this resort while visiting family in hopes of renting a boat. Little did I know that same weekend I would be engaged. We knew this place was special and were dying to check it out. It's one of a kind venue and beauty is what initially drew us in. Karla, Micah and their staff brought our dream wedding to life. They are so easy to work with and were so helpful. I am from the Chicagoland area and was never stressed about the planning process. The bartenders were also amazing! Fish had even made us some signature drinks and our guests were instantly drawn in, him and his pal were cracking jokes and making everyone laugh. We are beyond grateful for the whole team and making our dream become reality! We could not have had a more perfect and smooth day.
Reviewed on September 16, 2019
Beautiful location on water work plenty of things to do and great management. Highly recommend it.
Reviewed on March 17, 2020
We loved the huge porch for the big family gathering
We loved the huge porch for the big family gathering and the cottage layouts.  Water was perfect for canoeing and children to play.  Will definitely be back!
Great hotel bar.
Family-friendly.
Quiet rooms.
Thoughtful amenities.
Romantic atmosphere.
Perfect for a family summer get away!
Perfect for a family summer get away! Beach area for kids to swim. Boat ramp & slips. Amazing homemade pizza & ice cream. Family owned & very hospitable!
Reviewed on June 20, 2020
The Resort is the most amazing, beautiful venue
The Resort at Egyptian Hills is the most amazing, beautiful venue to celebrate your wedding! We were married July 20th and everything was picture perfect. It's such a gorgeous setting and Micah, Karla, and the whole staff made sure everything went perfectly from start to finish. They have a great attention to detail. The food was fabulous and we're still getting compliments on it. The bartenders had so many things to choose from, including some wonderful punch flavors. They were super friendly and accommodating. The decor was exactly what we wanted and our pictures turned out beautifully. Everyone keeps telling us that it was the best wedding they've ever been to. Unforgettable venue. Also loved the convenience of the cabins and the bridal suite. Thank you for making our wedding day spectacular!
Reviewed on August 19, 2019
One of the most magical days of my life
On August 10, 2019 one of the most magical days of my life happened and it was all thanks to The Resort! This venue had it all and I couldn't be more over the moon with how it all turned out. Since being located in St. Louis area, it was difficult to always check in on things like most brides would want to do, but Karla was always open to hearing my questions/concerns via phone and made it very stress-free. I was very particular with what I had envisioned for my special day and I appreciated all the hard work and support from Karla and Micah. Our group was more focused on the party side and let me tell you, the bartending staff (and rest staff for that fact) did not disappoint! All that they do at The Resort is worth it and makes things more easy going in order for you to absorb and enjoy your day/night. I couldn't imagine having my dream wedding anywhere else in Southern Illinois. I'm still in awe of all the memories and love we experienced with everyone that came and supported us.
Reviewed on August 19, 2019