Family Summer Lake Camp
Whether it's a small family reunion or a large one, we have on-site accommodations including cabins, RV sites, and tent sites to accommodate the entire family!  Our full resort amenities provide a summer family reunion experience like no other.
The Resort at Egyptian Hills is more than just a vacation destination; it's a place where families come together to celebrate life, love, and laughter.  It's where bonds are strengthened, stories are shared, and memories are etched into the hearts of both young and old.
Don't let these precious years slip away.  Book your family vacation at The Resort today and embark on a journey of unforgettable moments.  We look forward to welcoming you and your loved ones.
Families… it's about TIME!  Let's make every moment count because family memories are the true treasures of life.  How many summers do you have left?  Isn't it about TIME?
Give us a call at (618) 751-4556 today and let us help you create the most unique reunion experience for up to 200 of your loved ones.
WHAT'S INCLUDED
You'll have access to the following for the entire duration of your stay:
Not only does The Resort offer all of the above on-site activities, we're also just a stones throw away from several other area activities.  Zip lining, horseback riding, rock climbing, bike trails and more!  Our staff will be happy to help you arrange these off-site activities during your stay.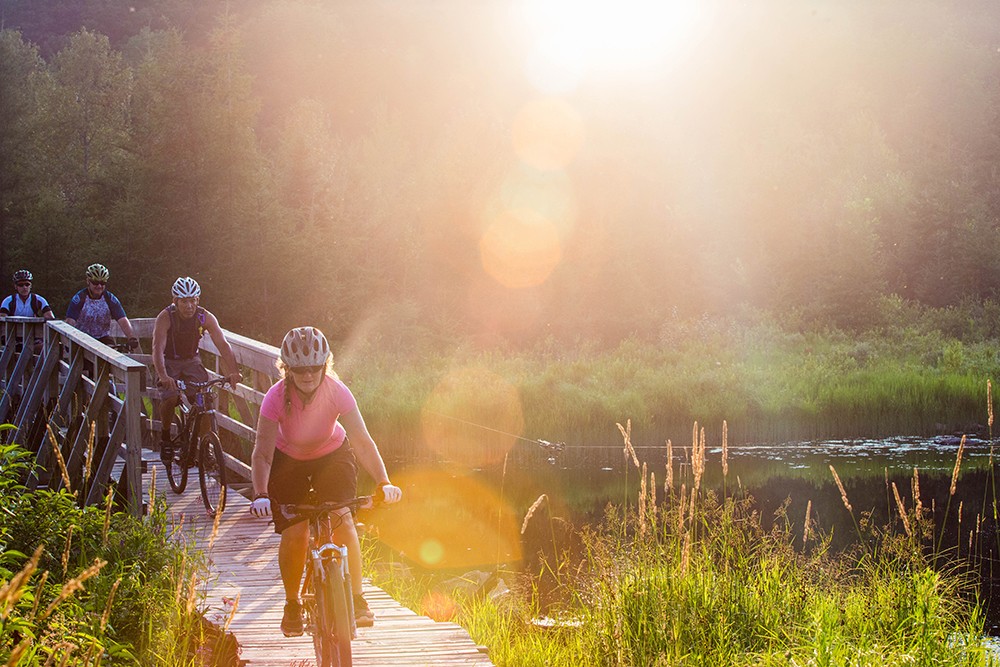 THE GREAT OUTDOORS
The Resort is positively ideal for families with children and adventurous souls yearning to explore the outdoors.  All the amenities and activities are just a short step from your cabin door, offering adventure opportunities for kids, teens, and adults alike.
Boating, kayaking, swimming, zip-lining, biking, fishing, and hiking are just a few of the activities that will captivate your attention during your stay.  For those looking to slow down a little bit, grab your favorite book and relax in one of our cushioned seating enclaves or just enjoy a million-dollar view of the Lake of Egypt, in particular the magnificent sunsets.
The Resort Grounds
The Resort offers an extensive range of exciting and adventurous activities throughout the entire property. Cabins, RV sites, tent sites, general store, dining, rentals, boat launch, beach, and so much more. Everything necessary for a one-of-a-kind family experience is conveniently located right here at The Resort.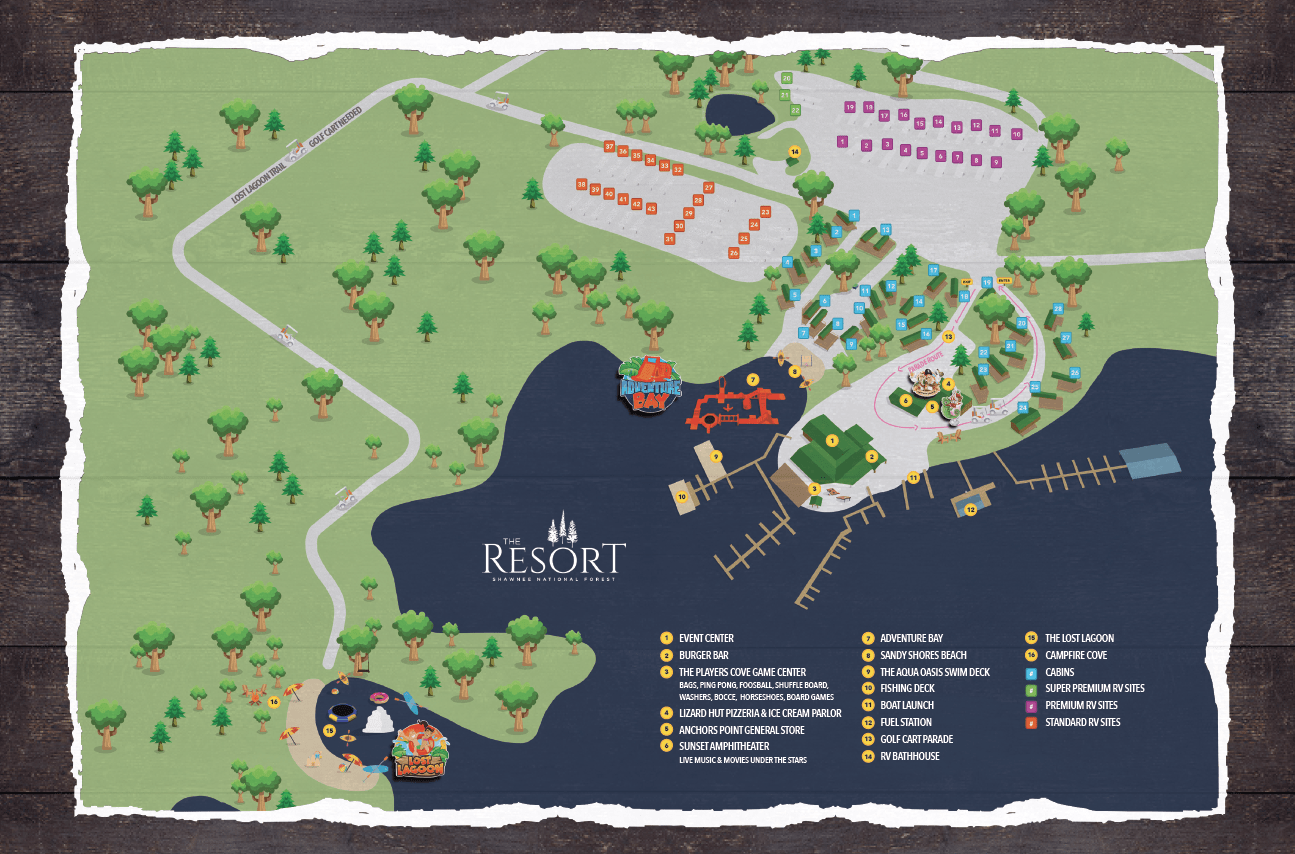 The Resort is the ultimate family reunion site. Centrally located in America's beautiful heartland our big family can gather from across our great nation to bond, talk, swim, hike, water ski, and eat amazing food. At the end of the day we can break off in to our smaller family units in one of their many adorable cabins that are perfect for individual families. My boys still talk about the loft where they slept and the amazing fish in the lake. I am thrilled with the family memories we created, cousins now know each other better and Mom and Dad were able to be together with our horde: 8 kids, dozens of grandkids and likely scores of great grandkids to come. The staff is kind and always helpful. Book at The Resort for your family before you have to be put on a waiting list. We are going back this June!
We had an incredible family reunion at the Resort at Egyptian Hills. Everything about this place is amazing! We had a huge group of 40 family members that stayed in comfortable cabins close by the lake. We used a couple of their boats and jet skis to play on the water. Everyone had such a blast! The food there was incredible as well. We were so impressed! We loved gathering around the fire pit to roast marshmallows in the evening. It is such a beautiful place and a perfect setting for a family reunion. We are really looking forward to doing it again. Thanks to Micah and the Resort at Egyptian Hills for making our family reunion the best ever! We have cherished memories there.