RENT THE RESORT
Bring the whole family to reunite and recharge at The Resort on the breathtaking Lake of Egypt in southern Illinois.  The natural setting of the Shawnee National Forest is perfect for a family reunion, far from the distractions of city life.
Our "Rent the Resort" packages feature an all-inclusive, family fun vacation that's perfect for your next family reunion.  During your stay at The Resort, your family will receive exclusive rights to the entire resort.  And unlike a conventional hotel that can only offer guest rooms, we provide cabin lodging, dining, entertainment, recreation, and relaxation that everyone in your family will enjoy.
Our friendly, knowledgeable staff will help make your days extra special and the surroundings will provide unforgettable memories that will make you want to keep coming back to The Resort for family reunions over and over!
Give us a call today at 618-751-4556 and learn how The Resort can provide one of the most memorable experiences ever for your next family reunion.
WHAT'S INCLUDED
You'll have access to the following for the entire duration of your stay:
Not only does The Resort offer all of the above on-site activities, we're also just a stones throw away from several other area activities.  Zip lining, horseback riding, rock climbing, bike trails and more!  Our staff will be happy to help you arrange these off-site activities during your stay.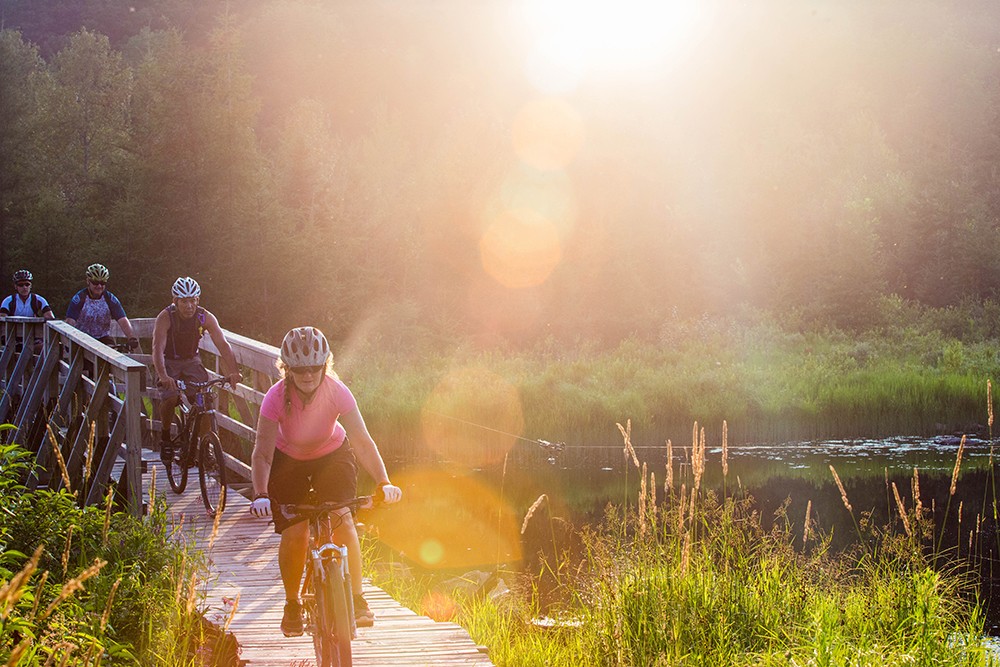 THE GREAT OUTDOORS
The Resort is positively ideal for families with children and adventurous souls yearning to explore the outdoors.  All the amenities and activities are just a short step from your cabin door, offering adventure opportunities for kids, teens, and adults alike.
Boating, kayaking, swimming, zip-lining, biking, fishing, and hiking are just a few of the activities that will captivate your attention during your stay.  For those looking to slow down a little bit, grab your favorite book and relax in one of our cushioned seating enclaves or just enjoy a million-dollar view of the Lake of Egypt, in particular the magnificent sunsets.
The Resort is the ultimate family reunion site. Centrally located in America's beautiful heartland our big family can gather from across our great nation to bond, talk, swim, hike, water ski, and eat amazing food. At the end of the day we can break off in to our smaller family units in one of their many adorable cabins that are perfect for individual families. My boys still talk about the loft where they slept and the amazing fish in the lake. I am thrilled with the family memories we created, cousins now know each other better and Mom and Dad were able to be together with our horde: 8 kids, dozens of grandkids and likely scores of great grandkids to come. The staff is kind and always helpful. Book at The Resort for your family before you have to be put on a waiting list. We are going back this June!
We had an incredible family reunion at the Resort at Egyptian Hills. Everything about this place is amazing! We had a huge group of 40 family members that stayed in comfortable cabins close by the lake. We used a couple of their boats and jet skis to play on the water. Everyone had such a blast! The food there was incredible as well. We were so impressed! We loved gathering around the fire pit to roast marshmallows in the evening. It is such a beautiful place and a perfect setting for a family reunion. We are really looking forward to doing it again. Thanks to Micah and the Resort at Egyptian Hills for making our family reunion the best ever! We have cherished memories there.
ALL-INCLUSIVE PRICE
Family Reunions Packages are available for the months of June, July, and August.
Refunds and Cancellations: All deposits are non-refundable.  If for any reason you need to change or cancel your stay with us, you will receive a credit that may be applied toward a future stay at The Resort. We do not refund due to road conditions or inclement weather. We recommend 4-wheel drive vehicles during the winter months.