THE RESORT
Want to disconnect from phones, computers and the busy schedules that occupy your family? You might not be able to put everything on hold, but you can live life at a slower pace for a few days when you're a guest of The Resort. Your ultimate outdoor family vacation begins right here at our large but cozy lakeside retreat. Nestled in the pristine Shawnee National Forest, The Resort is regarded as "one of Illinois best kept secrets". The Resort provides a four-season, fun-filled, lakeside escape for your entire family with endless activities and entertainment that everyone will enjoy.
ULTIMATE GETAWAY
The Resort at Egyptian Hills is your passport to the ultimate outdoor family vacation. We have a variety of activities to keep the entire family entertained including: Waterskiing, wake boarding, tubing, sport fishing, pleasure boating, horseback riding, rock climbing, biking, kayaking, and so much more!
THE RESORT WEDDINGS
Imagine saying "I do" on a private wedding veranda beside a romantic lake and having your intimate reception immediately following!
When you see the breathtaking Lake of Egypt you will know why so many couples choose The Resort to begin their lives together. We offer indoor and outdoor event space and packages to suit all wedding events ranging in size from 25 to 450 guests. Discover More
ACCOMMODATIONS & RESORT AMENITIES
Our beautiful cedar cabins and chalets feature full kitchens, living rooms, bedrooms, baths, loft bedrooms and large surrounding decks.
The Resort grounds feature a marina and convenience store with docks, pontoon rentals, boat ramp, fuel dock, gourmet pizza and ice cream parlor, large covered outdoor pavilion, bonfire pit and much more. Discover More
THE ULTIMATE OUTDOOR
FAMILY VACATION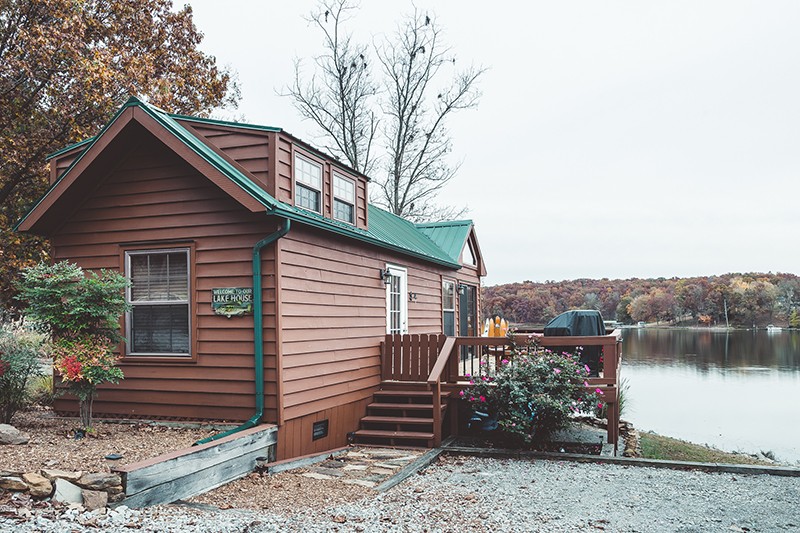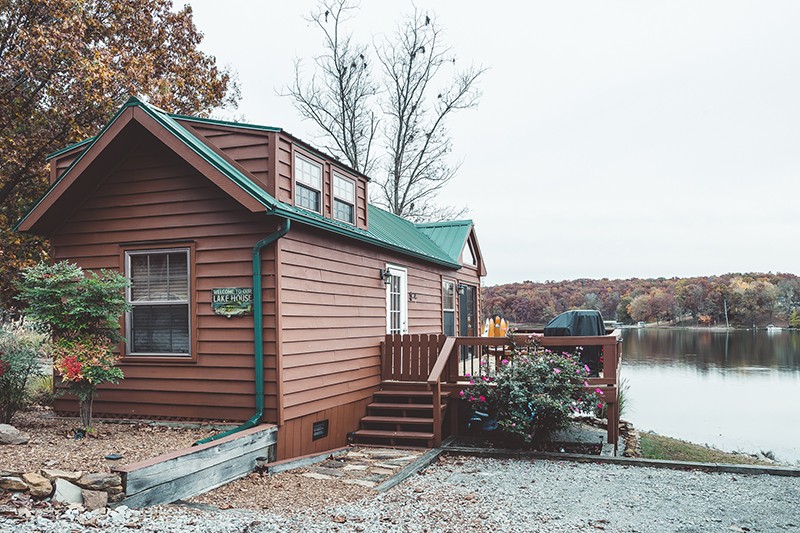 MIDWEEK & WEEKEND RATES
Our single chalet sleeps up to 6 comfortably. Includes fully furnished kitchen, 1 bath, living area, 600 s.f. deck with grill and 1 boat dock.
CALL NOW TO RESERVE
618-364-8088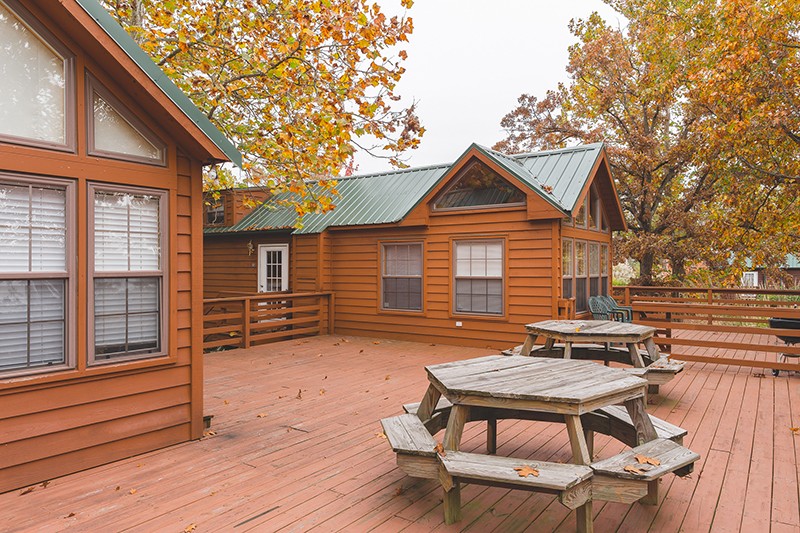 MIDWEEK & WEEKEND RATES
Our double chalet sleeps up to 10 comfortably. Includes fully furnished kitchen, 2 baths, living area, 1,400 s.f. deck with grill and 2 boat docks.
CALL NOW TO RESERVE
618-364-8088
MIDWEEK & WEEKEND RATES
Our honeymoon cabin sleeps up to 2 comfortably. Includes fully furnished kitchen, 1 bath, living area, 600 s.f. deck with grill and 1 boat dock.
CALL NOW TO RESERVE
618-364-8088
"My now wife and I knew we wanted to get married outside. We could not decide on a venue until we attended a wedding at Egyptian Hills. From that moment we know this was our place, so we booked it. From the start the staff was fantastic, helping us with every problem and concern. We also had a planner help from Dream Baskets in Harrisburg, she was great! Our biggest concern in October was the weather but right before they covered all the outside patio except for one small spot and they have covering that they can pull down if the weather takes a turn for the worst. Overall our experience all that we had hoped for. Great people to work with, great food and the facility and scenery at the lake are gorgeous! We cant thank them enough. We wanted a dream wedding and The Resort delivered!!"
Brandon C.
"Just got back home from The Resort and loved it. Lake of Egypt offers a great fishing experience and this is the place to stay at. The cabins were well kept and steps away from the water. Even the fishing that we did off of the docks was great. Micah was a great host and made sure to accommodate us in every way possible. His customer service was second to none. I will recommend this place to anybody going to Southern IL and I will defiantly be back a few times a year."
Raul G.
"Our family stayed at the resort for a long weekend. We stayed in the double chalet which was perfect for our family of 5 and could have easily accomodated a few more. The kitchen was fully equipped and the cabin also had a gas AND charcoal grill with a large deck. Everything was very clean and comfortable and had a nice view of the lake. The owner helped set up activities for us (i.e. rock climbing) and he was very accomodating all around. We would definitely stay there again. Was surprised at how populated the area was, but overall a great experience!"
Amber H.
"What a great time! My friend and I and our four kids, 8-12 years, rented a chalet for the week. It had a master bedroom on the main floor, and two loft bedrooms, slept six of us. Fully stocked kitchen, dishes, cups, pans, ect., one bathroom, huge wrap around deck and charcoal grill. We had a lake view. Micah, the owner was fantastic. Very laid back place, very relaxing and adventurous all at the same time. The resort is beautiful. Lots of swimming, boating, wave runners, fishing, ice cream and just plain fun. Lake Egypt is fabulous. A short distance from Garden of the Gods, Cave in the Rock State Park and a must do, Shawnee Bluff Canopy tours zip lining. We can't wait to go back!"
Xena