Egyptian Hills Resort is more than just a great place for a getaway. In addition to our cabins and activities, we have several gorgeous wedding venues to help you have the wedding of your dreams. We also offer tons of amenities that will make your big day go smoothly and help you be stress-free. Here are 5 reasons to book your wedding at Egyptian Hills Resort.
1: Water's Edge Ballroom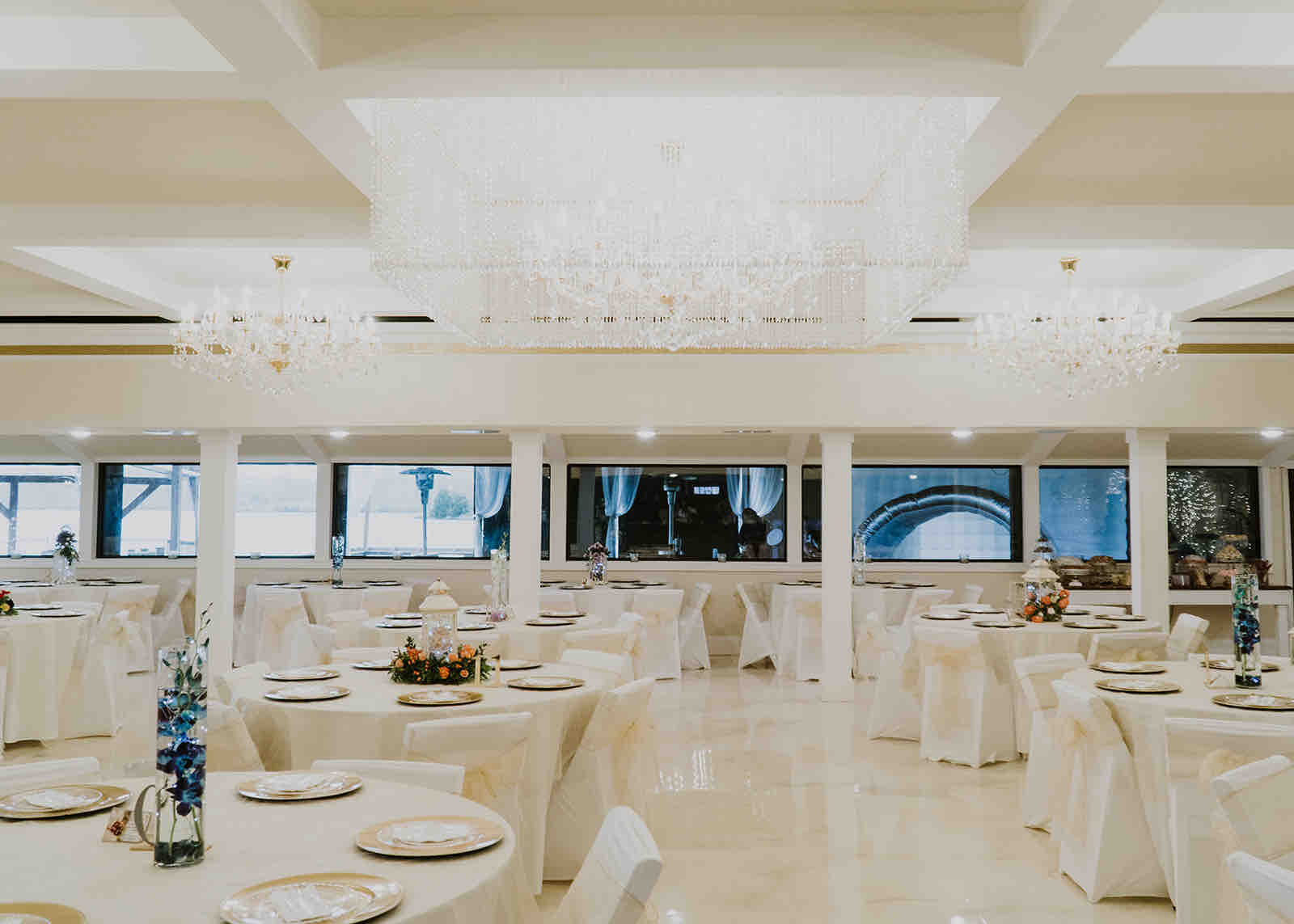 Perfect for those wanting an indoor ceremony and/or reception, our Water's Edge Ballroom is the most elegant venue you could dream of. With a full view of the beautiful lake outside, the ballroom effortlessly transforms from a ceremony venue with pews and an elevated focal point to a reception venue with tables for guests and a space for a head table at the front. 
2: Lakeside Veranda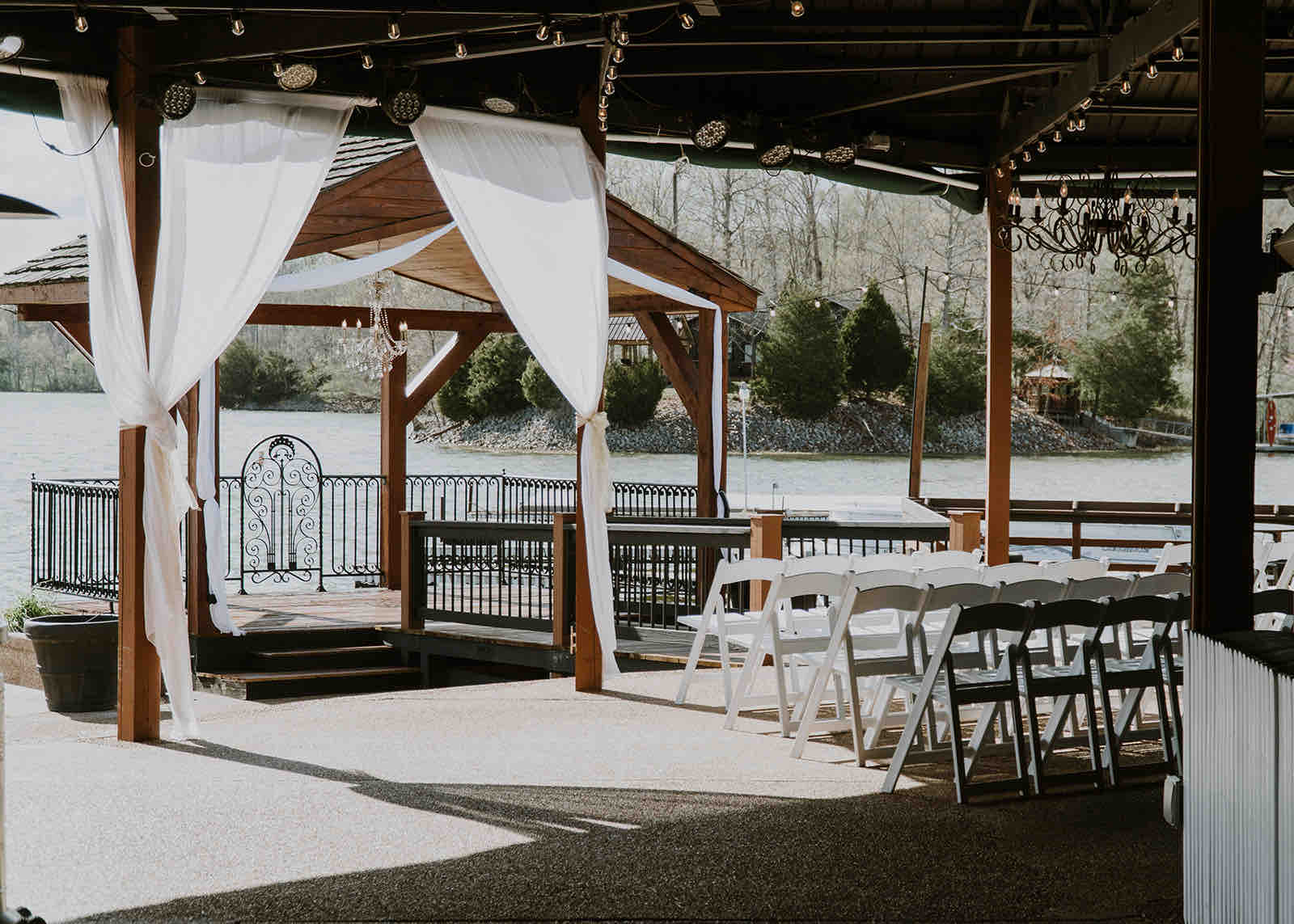 For anyone wanting to take full advantage of the scenic location at the Lake of Egypt, the Lakeside Veranda is a picturesque choice. Set on the banks of the lake, you'll have an incredible backdrop for your wedding and/or reception. The quiet sounds of nature at the Veranda will add a charming ambience you'll never forget.
3: Bridal Suite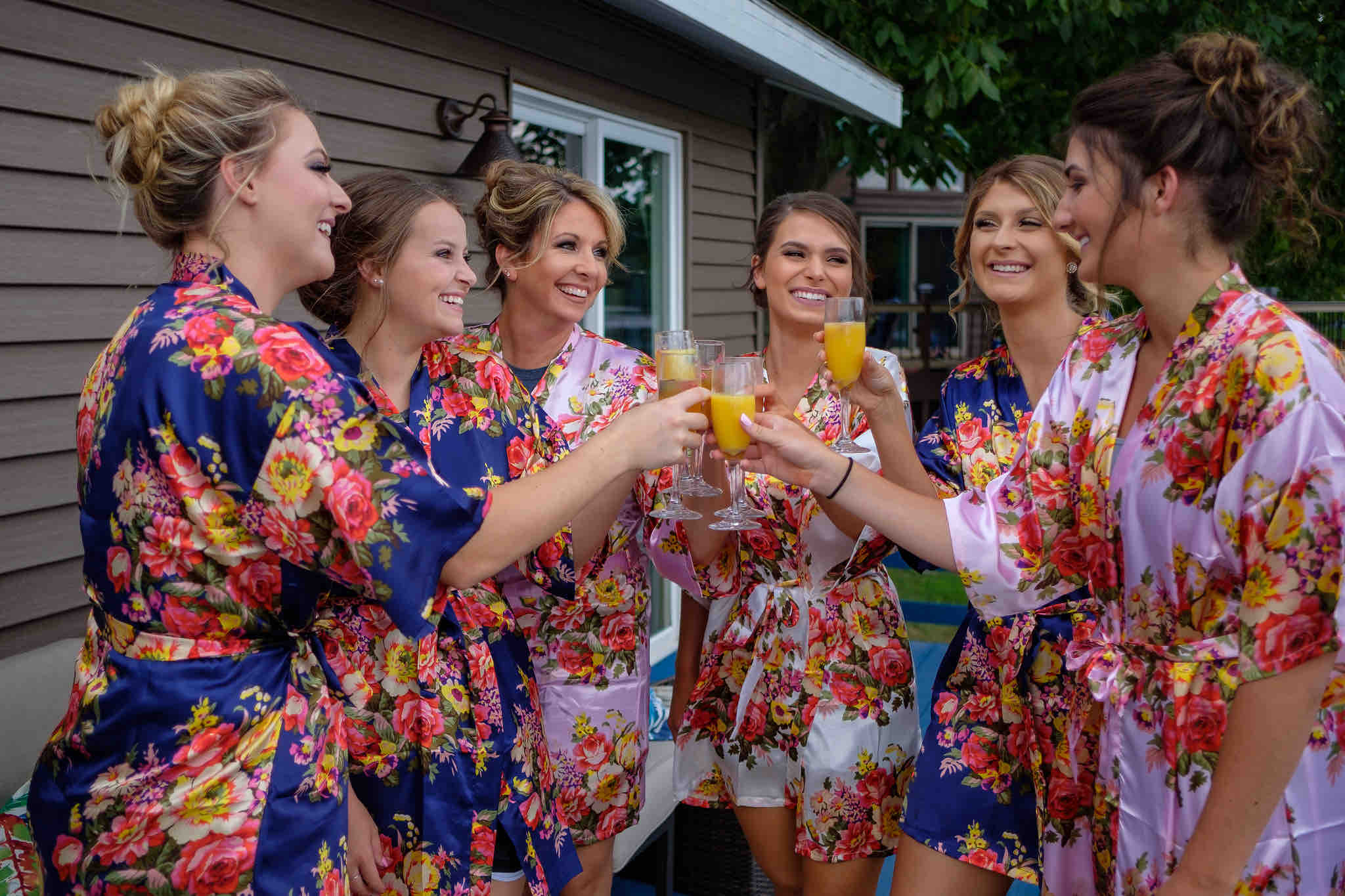 We have a whole cabin set aside for the bride and her bridesmaids to get ready before the big event. Here, you'll be away from all the chaos and preparations, so you can relax and have a good time with your closest friends and relatives. And here's another benefit: you won't have to stress about anything happening to anyone's hair, makeup, or gowns on the way to the venue, since you'll already be there. Sit back, relax, and sip some champagne while you get ready for your wedding.
4: Wedding Planner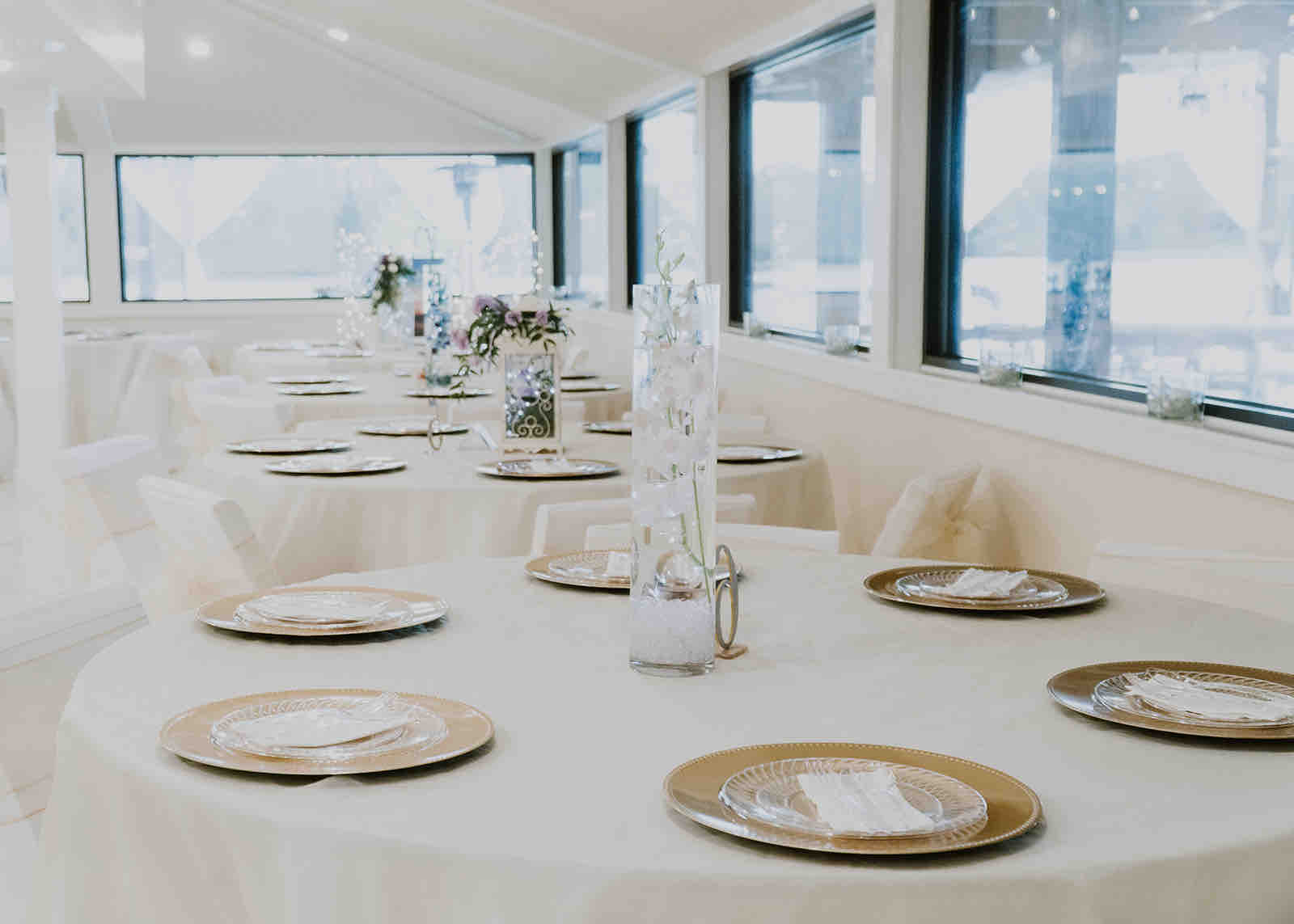 Every couple who books a wedding with us receives a complimentary wedding planner. This planner covers everything you'll need to plan for and be aware of from the day you get engaged to the day you say I do. It features a budget plan, spreadsheets and checklists, and notes in every section so you can keep track of everything and have it all in one organized space. We also include a list of trusted local vendors we have worked with to make things easier for you.
5: Full Accommodations for Out-of-Town Guests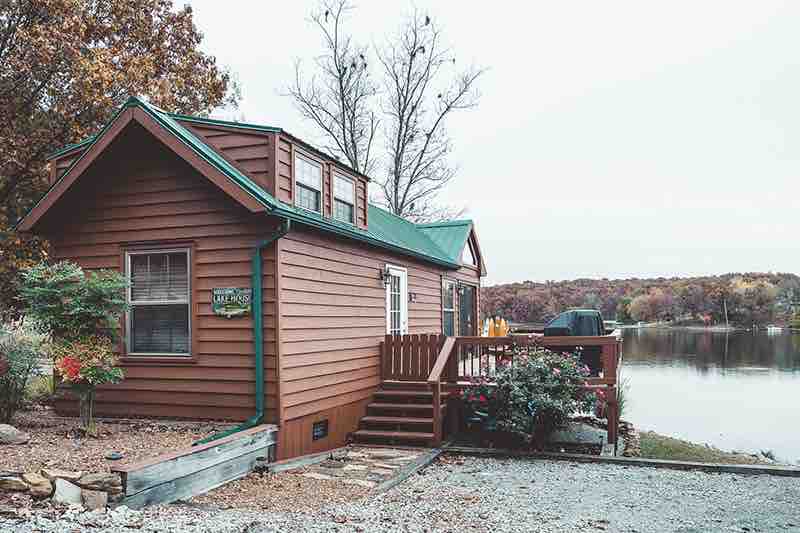 One of the best things about booking with The Resort is that we have a variety of chalets available to rent for your guests to stay in. Don't worry about trying to find close hotels and transportation to the venue for your guests coming from out of town or out of state—at The Resort, they can all stay right on site for your special day.
Booking and planning a wedding is a complicated process that involves a lot of coordinating, organizing, and stressing. Let us handle it for you. At Egyptian Hills Resort, we'll provide you everything you could want to have your perfect wedding.