There are few things more beautiful than the Shawnee National Forest in springtime. Everything comes alive: wildflowers cover the hills in colorful patterns, birdsong fills the air, and the melting snow and ice make for especially beautiful waterfalls and creeks. Southern Illinois—and The Resort at Egyptian Hills in particular—is one of the most gorgeous spring break destinations in the country. The location has everything you could want in a vacation in the great outdoors.
Exploring the Trails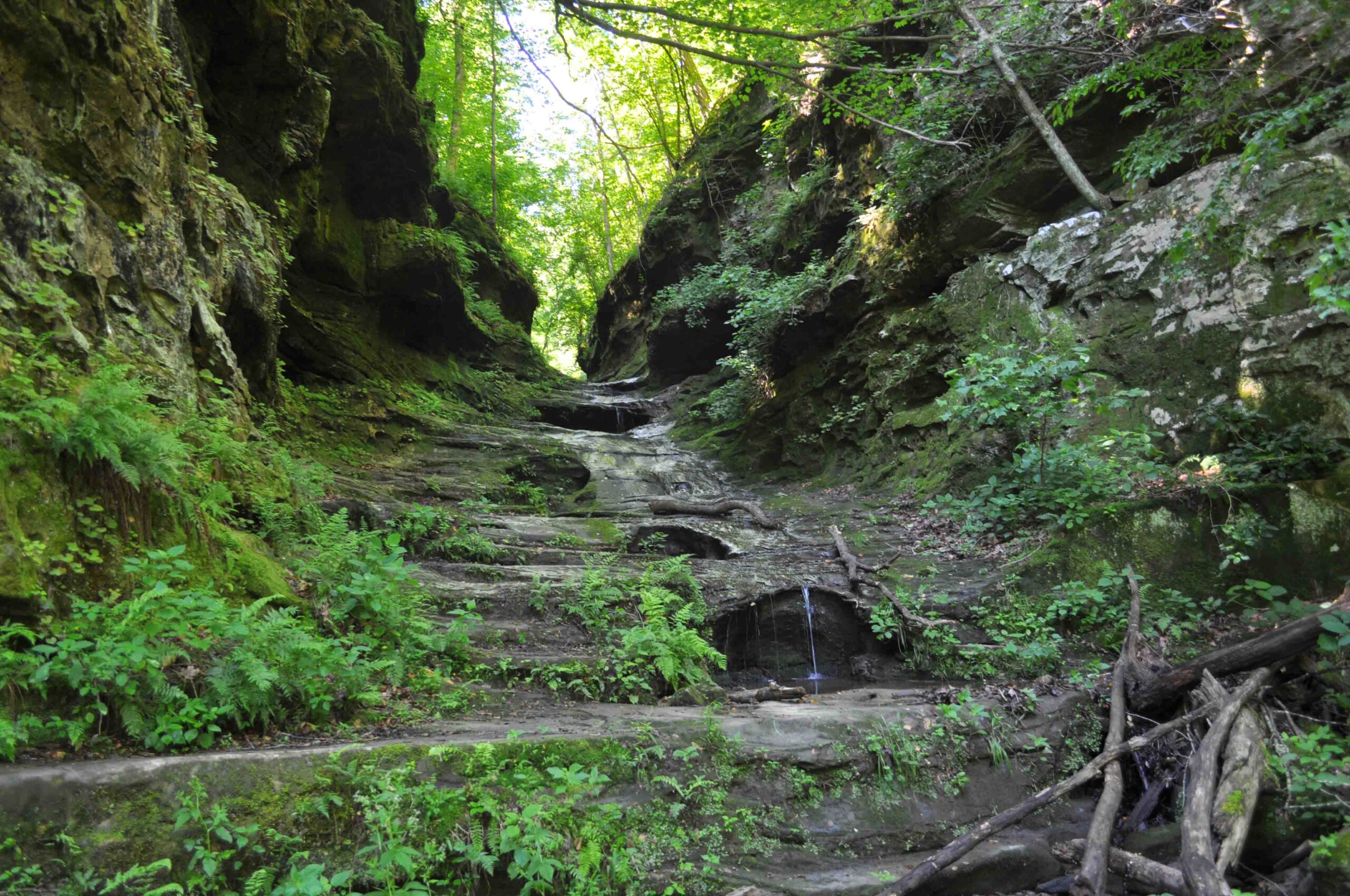 For anyone wanting to experience Southern Illinois to the fullest, there are dozens of trails around the Resort that are open for hiking, biking, and horseback riding. Ranging from beginner to expert, there's a trail for everyone to see, from the youngest to the oldest explorer. On every trail, you can get up close and personal to the beautiful spring scenery and experience Southern Illinois in a whole new light.
Illinois from Above
For adrenaline junkies, or anyone wanting to experience some thrill in their otherwise relaxing spring break, there are two incredible ways to explore Southern Illinois: rock climbing and zip lining. Both of these activities are just a short way from the Resort, and both are perfect ways to have an absolutely exhilarating time on your spring break vacation. Zip liners will see a blur of colors as they race down, made from the budding green trees and the wildflowers dotting the landscape. Rock climbers will see the whole forest from a spectacular view. Best of all, you can enjoy both activities in beautiful spring weather. 
Springtime on the Lake
Of course, no trip to the Resort is complete without at least a few days spent on the gorgeous Lake of Egypt. Spring weather will be too cold for swimming (unless you're really daring), but fishing, canoeing, paddleboarding, and kayaking are all wonderful ways to unwind and take in the spring sunshine. We have all of the equipment available for you to enjoy each of these activities. And with our boatel package, you can spend two days of the week on a pontoon boat, cruising around, fishing, and relaxing to your heart's content.
Shawnee Sunsets
No matter how you spent the day, when you're ready to go back for a nice dinner and a soft bed, nothing beats coming back to one of the Resort's lakeside chalets. Watch the sun set over the Lake of Egypt while you all sit on the porch for some barbecue. Then come inside to rest and prepare for another day of wilderness exploring. 
Spring break can be spent in any number of places, but nothing quite compares to the beauty and life that you'll find in Southern Illinois in the springtime. Book your stay now at The Resort at Egyptian Hills to make your spring break a wonderfully unforgettable vacation.