Summer often means kids lounging around the house, adults getting sick of the 9–5 lifestyle, and everyone in general itching for a good vacation to get away from it all. But even the best planning sometimes leaves hours of nothing to do but lay on a hotel bed and watch TV. Luckily, a stay at The Resort can solve all those problems.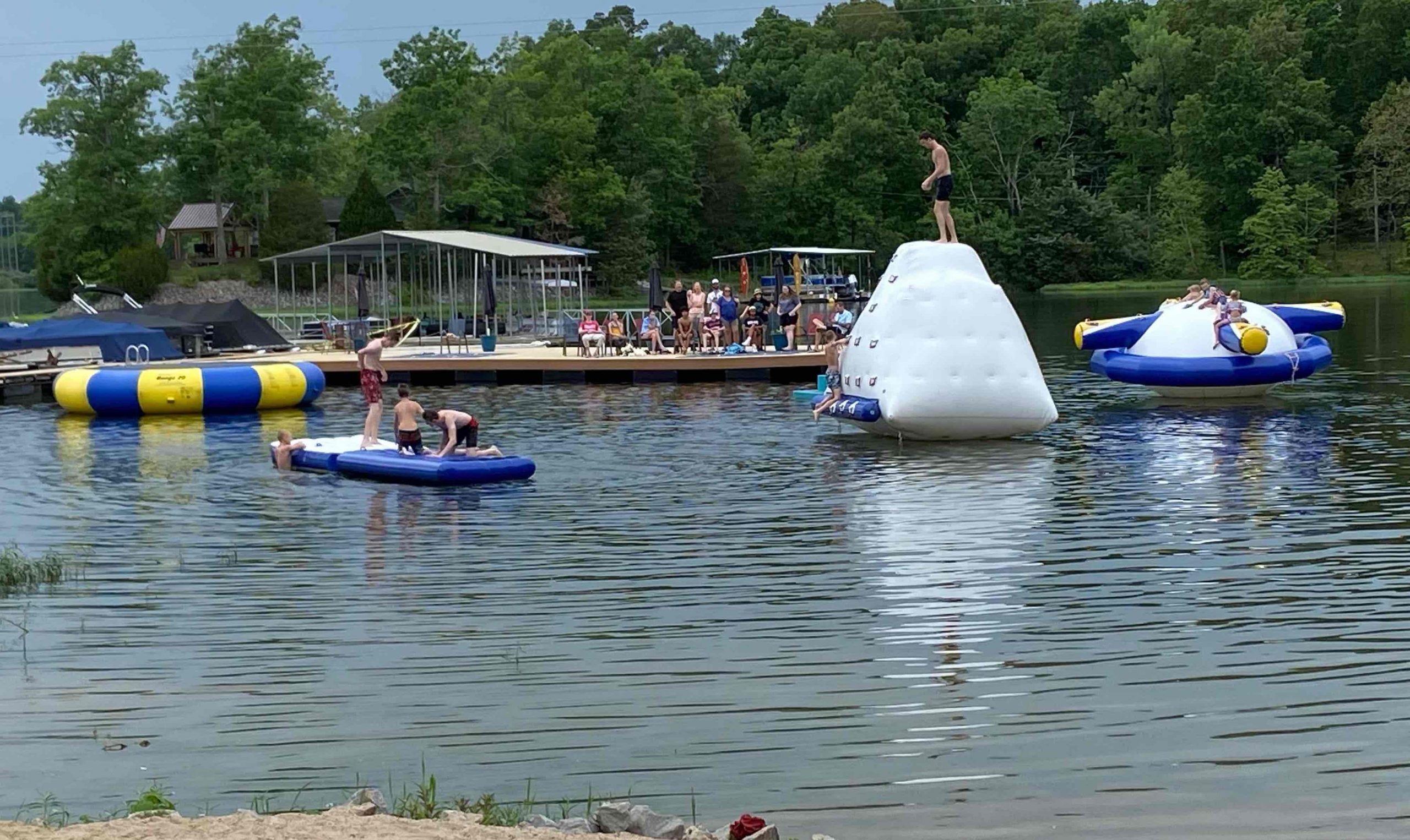 Did you know there are tons of things to do, not just on the lake and within the resort, but all around the Lake of Egypt as well? For those who want to stay local to the lake, we have a brand new Water Fun Lagoon available for people of all ages. We also have several boats and kayaks for fishing, and tons of supplies like a movie projector, horseshoes, and campfire pits for anyone who prefers to stay on the land. 
For those wanting a little more adventure, you can choose from hiking, rock climbing, biking, horseback riding, or zip lining. No matter the ages or personalities of our guests, there's truly something for everyone, and it's impossible to be bored with all the activities we have available. 
We also offer customized boatel packages for anyone wanting to stay at the resort for a week and use one of our pontoon boats for a few days of their stay. We also have the option to rent the entire resort for family reunions, so you can have the whole resort and all its amenities reserved for the family. No matter the type of stay you choose, The Resort at Egyptian Hills is guaranteed to be a place to make lasting memories.